These
Thule WingBar Edge Silver
Roof Bars are specifically made to fit the
Audi A7 Mk.1 2011 - 2018
without pre-existing roof bar attachment points.
You will receive all the required parts including bars, feet, fitting kit and locks.
Please check the specification below for details of accessory fitting, loading weights and other features.
Vehicle Details:
To Fit: Audi A7 Mk.1 2011 - 2018
Roof Type: No Roof Rails
Fits Years: 2011, 2012, 2013, 2014, 2015, 2016, 2017, 2018
Suitable for Number Plates: 11, 61, 12, 62, 13, 63, 14, 64, 15, 65, 16, 66, 17, 67, 18
No. of Doors: 5
Bodystyle: Hatchback
Roof Bar Notes: Maximum load for the roof rack on this vehicle is 60 Kg.
| | |
| --- | --- |
| Bar Type | WingBar Edge Silver (Pair) |
| Front Bar | 7215 | 104cm Long | 91-101cm Loading Width |
| Rear Bar | 7215 | 104cm Long | 91-101cm Loading Width |
| Foot Type | Next Generation Evo System 7205 (Pack) |
| Fitting Kit | 145102 (Pack) |
| Maximum Load | Up to 75 Kg (Unless lower limit stated in Notes above) |
| Warranty | 5 Years (when registered with Thule's Extended Warranty) |
| Lockable | Supplied with Locks and Keys |
Thule WingBar Edge Features:
The WingBar Edge is Thule's latest generation premium bar. Highly developed to be the most silent and safe load bar on the market giving an original equipment look with no overhang.
WindDiffuser technology disturbs airflow to reduce noise and drag for improved fuel economy.
TrailEdge design reduces aerodynamic drag by allowing clean air separation from bar.
Designed and developed for swift click-in assembly with Thule Edge load carrier feet, providing an integrated, low-profile roof rack and a custom look.
Smooth installation and removal of accessories thanks to upper T-track with QuickAccess interface.
Manufactured from lightweight Aluminium, the BoxBeam internal structure creates an exceptionally strong load bar.
Secures to vehicle with Thule One-Key locks (Included).
City Crash Approved for 75 Kg according to ISO Norm and Fully TUV Safety Approved.
Paired with the Next Generation Evo Foot System for simple Installation to your Audi A7.
Bar Width 80mm (Please check this is compatible with your accessory clamp sizes).
The Evo Foot System's Ergonomic Torque Limiter Key indicates when the rack is safely and properly secured to your vehicle.
Customer must check the Vehicle Handbook and where applicable the Fitting Kit Guide for the Maximum Roof Load Capacity before use.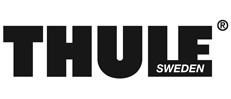 Contact Us if you have any queries before making a purchase.
It is the purchasers responsibility to ensure correct fitment of the Thule Roof Bars to the Audi A7 before operation.
Regular price
Sale price
£326.00
Unit price
per
Sale
Sold out
Select store at checkout
Aberdeen - Bridge of Don

| | Open | Close |
| --- | --- | --- |
| Monday | 8:30am | 6:00pm |
| Tuesday | 8:30am | 6:00pm |
| Wednesday | 8:30am | 6:00pm |
| Thursday | 8:30am | 6:00pm |
| Friday | 8:00am | 5:30pm |
| Saturday | 8:30am | 5:00pm |
| Sunday | 10:00am | 5:00pm |
Aberdeen - Lang Stracht

| | Open | Close |
| --- | --- | --- |
| Monday | 8:30am | 6:00pm |
| Tuesday | 8:30am | 6:00pm |
| Wednesday | 8:30am | 6:00pm |
| Thursday | 8:30am | 6:00pm |
| Friday | 8:00am | 5:30pm |
| Saturday | 8:30am | 5:00pm |
| Sunday | 10:00am | 5:00pm |
Dundee

| | Open | Close |
| --- | --- | --- |
| Monday | 8:30am | 6:00pm |
| Tuesday | 8:30am | 6:00pm |
| Wednesday | 8:30am | 6:00pm |
| Thursday | 8:30am | 6:00pm |
| Friday | 8:00am | 5:30pm |
| Saturday | 8:30am | 5:00pm |
| Sunday | 10:00am | 5:00pm |
Elgin

| | Open | Close |
| --- | --- | --- |
| Monday | 8:30am | 6:00pm |
| Tuesday | 8:30am | 6:00pm |
| Wednesday | 8:30am | 6:00pm |
| Thursday | 8:30am | 6:00pm |
| Friday | 8:00am | 5:30pm |
| Saturday | 8:30am | 5:00pm |
| Sunday | Closed | Closed |
Inverness

| | Open | Close |
| --- | --- | --- |
| Monday | 8:00am | 6:00pm |
| Tuesday | 8:00am | 6:00pm |
| Wednesday | 8:00am | 6:00pm |
| Thursday | 8:00am | 6:00pm |
| Friday | 8:00am | 5:30pm |
| Saturday | 8:30am | 5:00pm |
| Sunday | 9:30am | 4:30pm |
Share
View full details