These Thule SquareBar Evo Roof Bars are specifically made to fit the Mercedes E Class Estate (S213) 2016 - 2022 with Closed Roof Rails.
You will receive all the required parts including bars, feet, fitting kit and locks.
Please check the specification below for details of accessory fitting, loading weights and other features.
Vehicle Details:
To Fit: Mercedes E Class Estate (S213) 2016 - 2022
Roof Type: Closed Roof Rails
Fits Years: 2016, 2017, 2018, 2019, 2020, 2021, 2022
Suitable for Number Plates: 66, 17, 67, 18, 68, 19, 69, 20, 70, 21, 71, 22, 72
No. of Doors: 5
Bodystyle: Estate
Roof Bar Set Details:
| | |
| --- | --- |
| Bar Type | SquareBar Evo 7122 - 118cm (Pair) |
| Foot Type | Next Generation Evo System 7106 (Pack) |
| Fitting Kit | 186017 (Pack) |
| Maximum Load | Up to 75 Kg (Please also check the Maximum Roof Load Capacity of your vehicle) |
| Warranty | 5 Years (when registered with Thule's Extended Warranty) |
| Lockable | Supplied with Locks and Keys |
Thule SquareBar Evo Features:
The SquareBar Evo offers great value and quality.
Manufactured with a tough galvanised steel construction.
Durable black polymer coating.
Cross section size of 32mm wide x 23mm high x 2mm Thickness.
Engraved measurement markings on the bottom for quick assembly.
Ideal for U-Clamp accessory fitting. (Will not accept T-Track Fittings).
Fully lockable to your vehicle.
Paired with the Next Generation Evo Foot System for simple Installation to your Mercedes E Class.
The Evo Foot System's Ergonomic Torque Limiter Key indicates when the rack is safely and properly secured to your vehicle.
The SquareBar Evo is City Crash Approved for 100 Kg according to ISO Norm.
Customer must check the Vehicle Handbook and where applicable the Fitting Kit Guide for the Maximum Roof Load Capacity before use.
---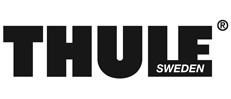 Where applicable eBay's Vehicle Compatibility Lists should only be used as a Guide.
Contact Us if you have any queries before making a purchase.
It is the purchasers responsibility to ensure correct fitment of the Thule Roof Bars to the Mercedes E Class before operation.
Regular price
Sale price
£241.00
Unit price
per
Sale
Sold out
Select store at checkout
Aberdeen - Bridge of Don

| | Open | Close |
| --- | --- | --- |
| Monday | 8:30am | 6:00pm |
| Tuesday | 8:30am | 6:00pm |
| Wednesday | 8:30am | 6:00pm |
| Thursday | 8:30am | 6:00pm |
| Friday | 8:00am | 5:30pm |
| Saturday | 8:30am | 5:00pm |
| Sunday | 10:00am | 5:00pm |
Aberdeen - Lang Stracht

| | Open | Close |
| --- | --- | --- |
| Monday | 8:30am | 6:00pm |
| Tuesday | 8:30am | 6:00pm |
| Wednesday | 8:30am | 6:00pm |
| Thursday | 8:30am | 6:00pm |
| Friday | 8:00am | 5:30pm |
| Saturday | 8:30am | 5:00pm |
| Sunday | 10:00am | 5:00pm |
Dundee

| | Open | Close |
| --- | --- | --- |
| Monday | 8:30am | 6:00pm |
| Tuesday | 8:30am | 6:00pm |
| Wednesday | 8:30am | 6:00pm |
| Thursday | 8:30am | 6:00pm |
| Friday | 8:00am | 5:30pm |
| Saturday | 8:30am | 5:00pm |
| Sunday | 10:00am | 5:00pm |
Elgin

| | Open | Close |
| --- | --- | --- |
| Monday | 8:30am | 6:00pm |
| Tuesday | 8:30am | 6:00pm |
| Wednesday | 8:30am | 6:00pm |
| Thursday | 8:30am | 6:00pm |
| Friday | 8:00am | 5:30pm |
| Saturday | 8:30am | 5:00pm |
| Sunday | Closed | Closed |
Inverness

| | Open | Close |
| --- | --- | --- |
| Monday | 8:00am | 6:00pm |
| Tuesday | 8:00am | 6:00pm |
| Wednesday | 8:00am | 6:00pm |
| Thursday | 8:00am | 6:00pm |
| Friday | 8:00am | 5:30pm |
| Saturday | 8:30am | 5:00pm |
| Sunday | 9:30am | 4:30pm |
Share
View full details