Thule WingBar Edge Silver (Railing) Length "M+L" - 78cm + 86cm (9585)
The Thule 9585 WingBar Edge M+L is a premium aerodynamic load bar set for vehicles with Open Roof Rails.
Supplied as a pair, WingBar Edge bars provide an exceptionally quiet ride and easy installation of accessories.
Features:
Smoothly arched bars that fit closely to the roof of the vehicle
WindDiffuser technology disturbs airflow to reduce noise and drag for improved fuel economy
Includes AcuTight Tensioning Tool that indicates when the rack is safely and properly attached to vehicle
Upper T-track (20x20mm) allows fast installation and removal of accessories
Pre-assembled for rapid installation and removal to the vehicle
Securely mounts to vehicle with included locks
75 kg Maximum Load
78cm Front & 86cm Rear Loading Width
Cars with sun roof: Due to the racks' low fit on the car, it may not be possible to open the sun roof when the racks are installed. Please check clearance before opening your sun roof.
***Please note these are not a universal roof bar. Please use the Thule Guide to check the correct length for your vehicle.
---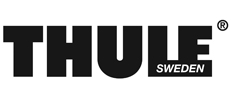 Brand: Thule
Manufacturers Images used with Permission.
Regular price
Sale price
£324.50
Unit price
per
Sale
Sold out
Select store at checkout
Aberdeen - Bridge of Don

| | Open | Close |
| --- | --- | --- |
| Monday | 8:30am | 6:00pm |
| Tuesday | 8:30am | 6:00pm |
| Wednesday | 8:30am | 6:00pm |
| Thursday | 8:30am | 6:00pm |
| Friday | 8:00am | 5:30pm |
| Saturday | 8:30am | 5:00pm |
| Sunday | 10:00am | 5:00pm |
Aberdeen - Lang Stracht

| | Open | Close |
| --- | --- | --- |
| Monday | 8:30am | 6:00pm |
| Tuesday | 8:30am | 6:00pm |
| Wednesday | 8:30am | 6:00pm |
| Thursday | 8:30am | 6:00pm |
| Friday | 8:00am | 5:30pm |
| Saturday | 8:30am | 5:00pm |
| Sunday | 10:00am | 5:00pm |
Dundee

| | Open | Close |
| --- | --- | --- |
| Monday | 8:30am | 6:00pm |
| Tuesday | 8:30am | 6:00pm |
| Wednesday | 8:30am | 6:00pm |
| Thursday | 8:30am | 6:00pm |
| Friday | 8:00am | 5:30pm |
| Saturday | 8:30am | 5:00pm |
| Sunday | 10:00am | 5:00pm |
Elgin

| | Open | Close |
| --- | --- | --- |
| Monday | 8:30am | 6:00pm |
| Tuesday | 8:30am | 6:00pm |
| Wednesday | 8:30am | 6:00pm |
| Thursday | 8:30am | 6:00pm |
| Friday | 8:00am | 5:30pm |
| Saturday | 8:30am | 5:00pm |
| Sunday | Closed | Closed |
Inverness

| | Open | Close |
| --- | --- | --- |
| Monday | 8:00am | 6:00pm |
| Tuesday | 8:00am | 6:00pm |
| Wednesday | 8:00am | 6:00pm |
| Thursday | 8:00am | 6:00pm |
| Friday | 8:00am | 5:30pm |
| Saturday | 8:30am | 5:00pm |
| Sunday | 9:30am | 4:30pm |
Share
View full details